Areas of Expertise:
Structured Wiring:
Voice, Data, surround Sound, Whole House Audio.
Home Entertainment:
TV Installs, Cable / Satellite TV Wiring distribution.
Building Control Systems:
Keyscan, Paxton, Honeywell, Suprema Access Control Systems, and CCTV / Surveillance Systems.
Commercial Telecommunication Services:
On premise Telephone Systems, Horizontal Plant Maintenance, CSU - DSU - DS0 - DS1 - DS3 - Optical Circuits Installs and T1 Troubleshooting.
We can design a complete solution, or provide installations services for all customer supplied equipment.

Give us a call or contact us via our online contact form.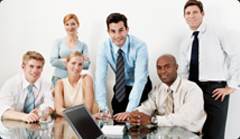 BonWired Solutions (A Division of BonServ Enterprises, Inc.) was established in 2004. Our company is in compliance with all regulations/requirements mandated by the Georgia Secretary of State to all GA businesses.

We possess a Georgia Business License, are fully insured for your protection, and hold a Low-Voltage License. This license is MANDATORY in the state of GA for all businesses engaging in "Low-Voltage" work and a copy should be requested when meeting with a potential contractor.



Background:
Our managing partners have 52 years of combined experience in the following fields: Low-Voltage Systems, Network Communications, IT Operations Management, and the Customer Service with both Private and Government clients.

Vision:
To become the service provider of choice of business owners within the Atlanta Metro area.

Mission:
Our mission is to provide our customers with the right service/solution every time, as well as strive for world-class service delivery above all.

We are committed to achieve complete customer satisfaction on every opportunity!

Our Core Values:
The main driving principles of our business rest within the same values that guarantee the fostering of long lasting relationships:

Trust;
Communication,
Integrity;
Honesty.
Our personnel's background in the Telecommunications and Network Communications fields make us your best choice over contractors simply proficient at the laying of cable and termination process.
Our customers truly benefit from our understanding of the actual systems requirements that will utilize the wiring, and thus allowing us to provide a true value on all of our install projects.